Staff Correspondent
10th January, 2021 04:39:26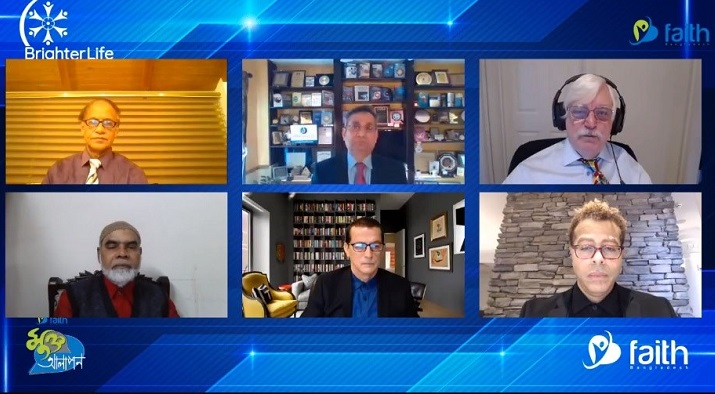 Speakers at a virtual programme said depression of students is one of the challenges of e-learning system at the universities amid the covid-19 pandemic.
Absence of physical access to the students to labs and libraries due to the pandemic are obstacles to engage in learning, they saidThe speakers came up with the opinion while addressing at a webinar on 'E-Learning and the Future of Higher Education' which was hosted by Faith Bangladesh on Saturday night, said a press release
A keynote paper was presented by Professor (Learning Technologies) Dr. Chris Dede of Harvard University at the virtual programme. Dr Badrul Khan, president of McWeadon Education, Dr Aftab Uddin, CEO of McWeadon Education, Dr Joseph Rene Corbil, professor of Educational Technology Teaching and Learning of University of Texas Rio Grande Valley and Dr Rgggie Smith, Chief Executive Officer of United States Distance Learning Association (USDLA) also spoke among others.
Addressing at the event, Bangladesh University of Business and Technology (BUBT) Vice Chancellor Prof. Dr. Md. Fayyaz Khan expressed deep concern over the present condition of higher education in the country amid the pandemic saying that a good number of public universities could not offer online classes, exams even after nine months of the pandemic.
He said, "High cost and low speed mobile data, weak internet backbone, expensive electronic devices, and financial crisis of students are few major challenges for carry out education amid the Covid-19 period."
Speakers also said that the internet can give students some new privileges, but physical presence is also needed in effective higher education.
Engineering and medical students cannot learn properly if they rely only on internet based classes. Though many argued that digital or AI based education would be enough, it is true that in the future, online education is not the only solution.The experts also suggested that the education system needs government more support for both private and public institutions.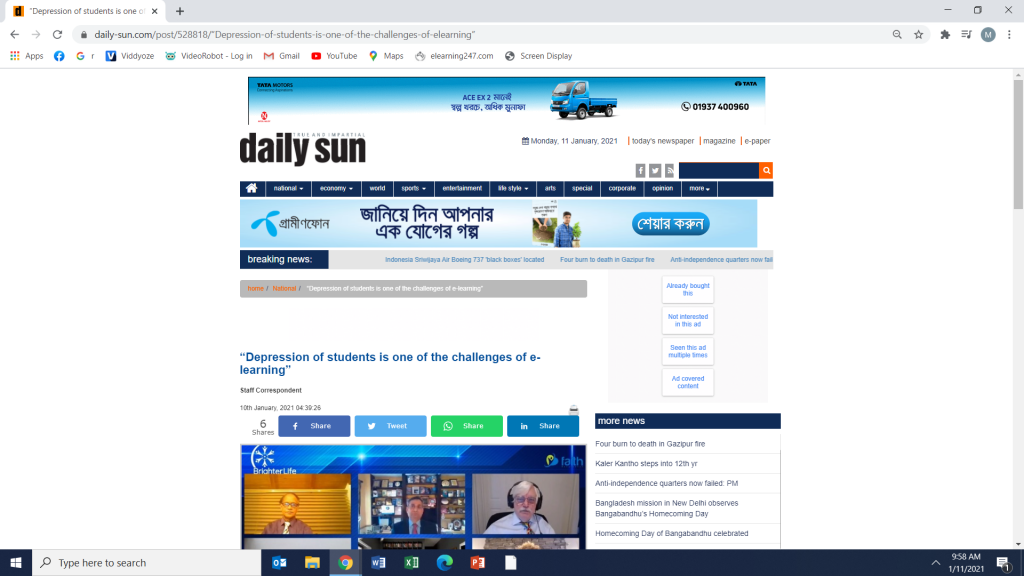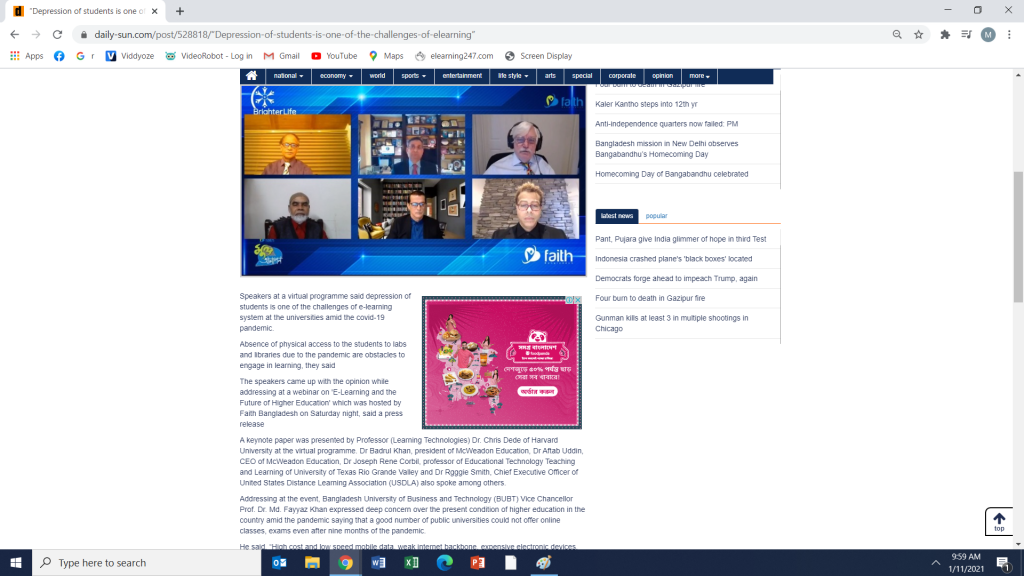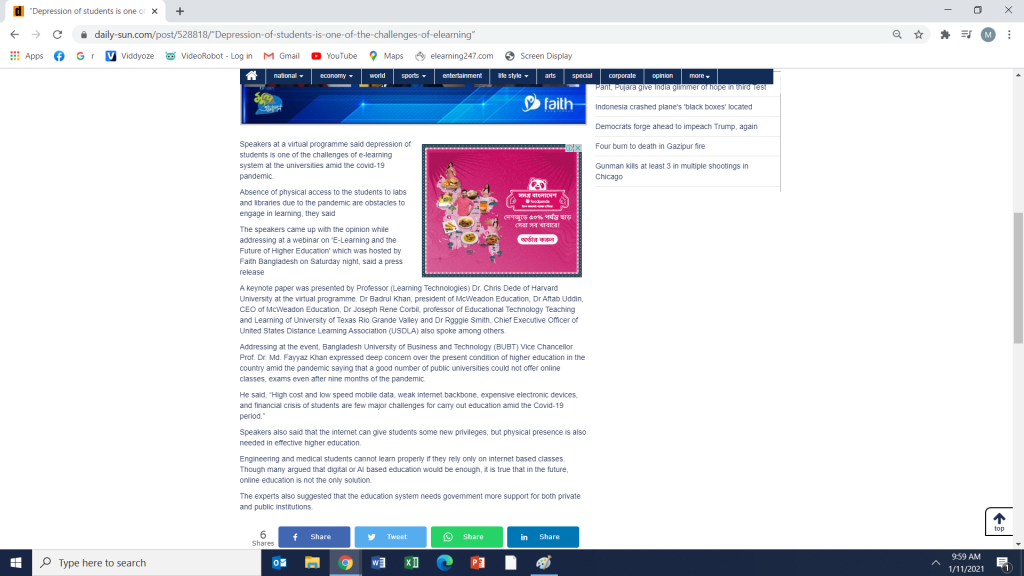 https://www.daily-sun.com/post/528818/%E2%80%9CDepression-of-students-is-one-of-the-challenges-of-elearning%E2%80%9D