Staff Correspondent | Published: 00:42, Mar 10,2023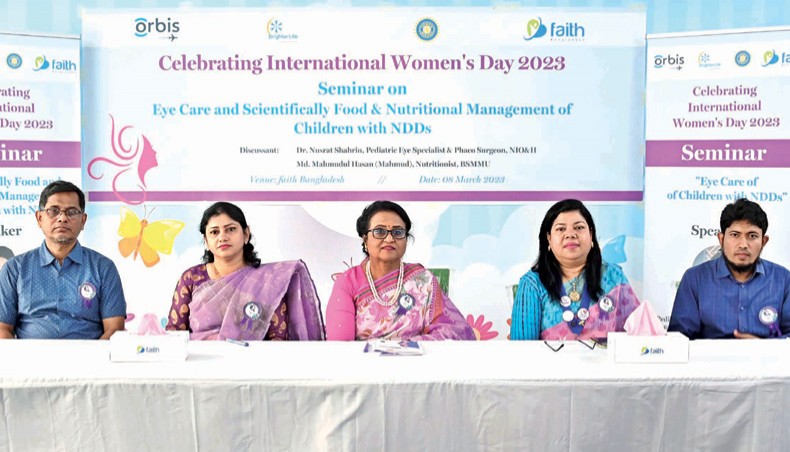 Child care specialists, nutritionists, and ophthalmologists said that children with neurodevelopmental disorders require special attention regarding eye care, Faith Bangladesh, in collaboration with Orbis International, Inner Wheel Club Dhaka Oasis, and Brighter Life School for Mothers of Special Children, organised the 'Seminar on Eye Care and Scientifically Food & Nutrition Management of Children with NDDs on Wednesday in the capital.
The seminar was aimed at creating awareness about the importance of eye care and proper nutrition management for children with NDDs, according to a press release.
Keynote presenter Md Mahmudul Hasan, a nutritionist from the Institute for Paediatric Neurodisorder and Autism at Bangabandhu Sheikh Mujib Medical University, urged parents and caregivers to ensure that children with NDDs receive the necessary nutrients for their growth and development.
Nusrat Shahrin, a paediatric eye specialist and Phaco surgeon from the National Institute of Ophthalmology and Hospital, advised parents and guardians of children with NDDs to take them to ophthalmologists for eye check-ups before admitting them to special schools.
Faith Bangladesh's executive director Nilufer Karim, Orbis International's programme manager AKM Nurul Kabir, and Inner Wheel Club's Shahida Hayder Dipti, among others, attended the event.