UNB
8th February, 2018 08:23:04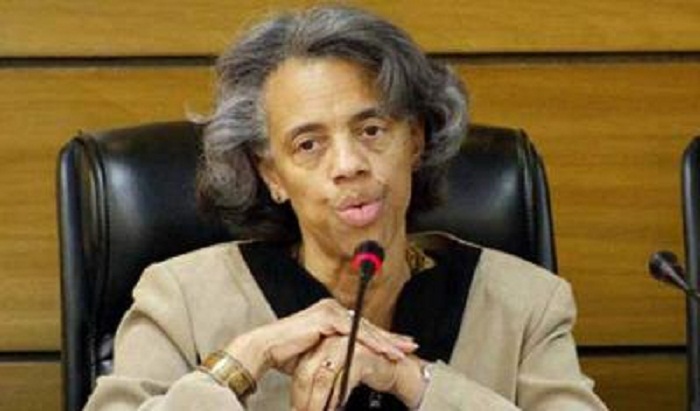 US government has collaborated with the Ministry of Primary and Mass Education of Bangladesh to develop a new early grade reading programme worth over Tk. 400 crore aiming at reaching to children with disabilities.US Ambassador Marcia Stephens Bloom Bernicat on Thursday stated this in a written message while commending a workshop titled "Autism Spectrum Disorders: Improving Children's Ability to Talk and Mix with Peers" organised by icddr,b's Technical Training Unit in partnership with the Foundation for Advancement of Innovations in Technology and Health, Bangladesh (Faith Bangladesh), said a press release.
In her message she highlighted that it is important to fight the stigma associated with all Neurodevelopmental Disorders, or NDDs.
Such stigma prevents people from seeking help to prevent or mitigate the effects of autism and other NDDs. Sadly, stigma also robs families and communities of the ability to see and enjoy the talents and love of that child, she added.Marcia said, schools play a very important role in helping those with NDDs learn critical life skills, and also help these children learn and demonstrate respect, kindness, friendship and support.
Dr Aftab Uddin, Head of the Technical Training Unit at icddr,b said, tackling Autism Spectrum Disorder requires many actors, from parents through providers to policymakers, however, the brunt is borne by the parents of these special children as they spend 24/7 days with them.
Therefore, empowering parents/caregivers is essential, as is educating everyone in our society, he added.
Executive Director of Center for the Rehabilitation of the Paralysed (CRP) Major General (Rtd.) Md. Shafiq-ul-Islam and Deputy Executive Director of icddr,b Syed Monjurul Islam also spoke in the occasion.
Ministry of Social Welfare of Bangladesh estimates that there are more than 1.4 million people with Autism Spectrum Disorders (ASD), that's one in every 500 children. One hundred parents and caregivers of children with ASD attended the workshop which is designed to strengthen each child's communication skills allowing them to reach their full potential.